Destined to be your little girl's favorite dress! She'll love the sweet graphics and oh-so-soft cotton interlock fabric. You'll love full zip front that opens wide for easy dressing. Contrast trim and cute matching knickers make it an outfit as effortless as it is charming.  
Easy dressing. Full front zip opening
Generous panel under zip to project baby
Adorable applique pocket & matching knickers
100% cotton, pre-washed for softness
Flat seams & soft labels
FREE Zipit® gift box
Collection list
Mix and match tops & bottoms. Zip-up Bodysuit goes on easily over the head & stretchy waistband for easy-on trousers.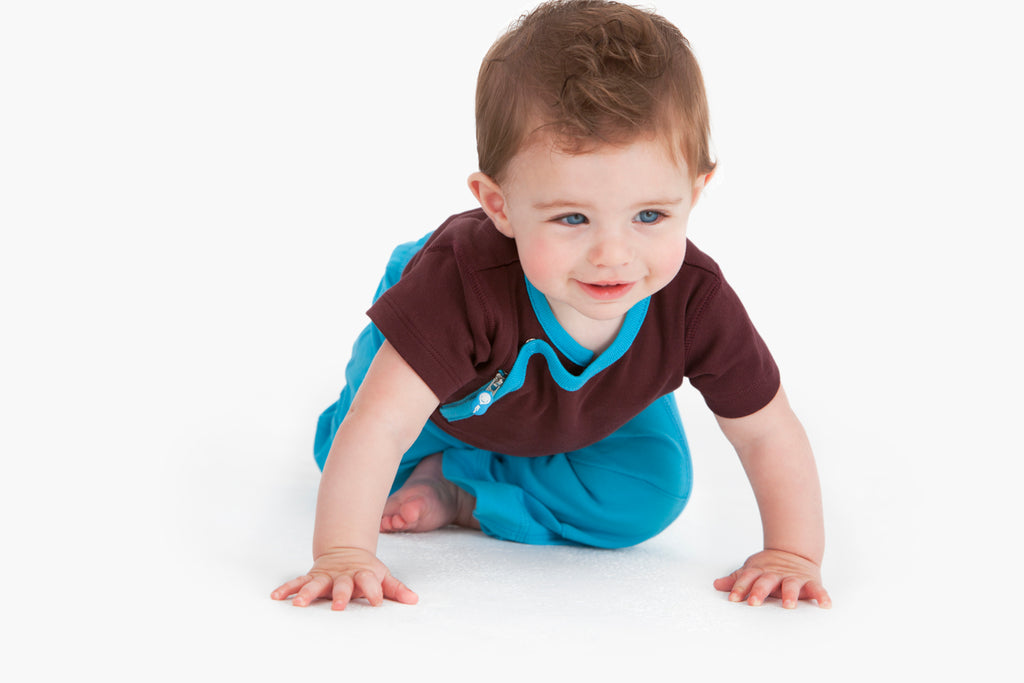 Help guide customers to the products they're looking for by featuring collections on your homepage
Testimonials
An essential in our household. The babygrow PJ is so well designed that it makes night-time dressing and middle-of-the-night changes super easy. The fabric is also incredibly soft. We consider this an essential item for our baby, and so we gift it to our other new parent friends in hopes that we may make their lives just a little easier, too.
Ryan B.
Dad
This is one of the best quality babygros I have used and the cotton is seriously thick and cosy. Also the zips make life so easy when zipping a struggling baby into it. I would recommend these to anyone.
Anthea
Mum
So cute and so soft. I knew I'd love the functionality of the babygrow, but I didn't understand how fantastic the cotton was. Compared to all the other clothes I've been putting on my boy Wilde this truly feels like luxury. The only time he's not wearing it is when it's dirty.
Scott W
Wilde's Dad
The blankets are a complete godsend for me, so cozy and easy to wash and dry! The sleep sacks - will make my life so simple with the night time changes! I don't understand why there aren't any newborn baby clothes with zips available in the UK. No one curses louder than the parent of a newborn with a soiled diaper at 3 am! Thank YOU for the zips!
Kulsum
New Mum